Credits
Ufficio Zero Linux is shared under Creative Commons license, but our versions are customizations of: XUBUNTU and UBUNTU (system and packages) that are trademarks of Canonical Ltd, Linux Mint and PCLinuxOS.
Many packages used on Ufficio Zero may have open source license, creative commons license or free to use.
Thanks to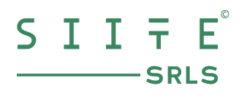 for hosting our main website,

and
for hosting our iso images.

for visibility on their portal.